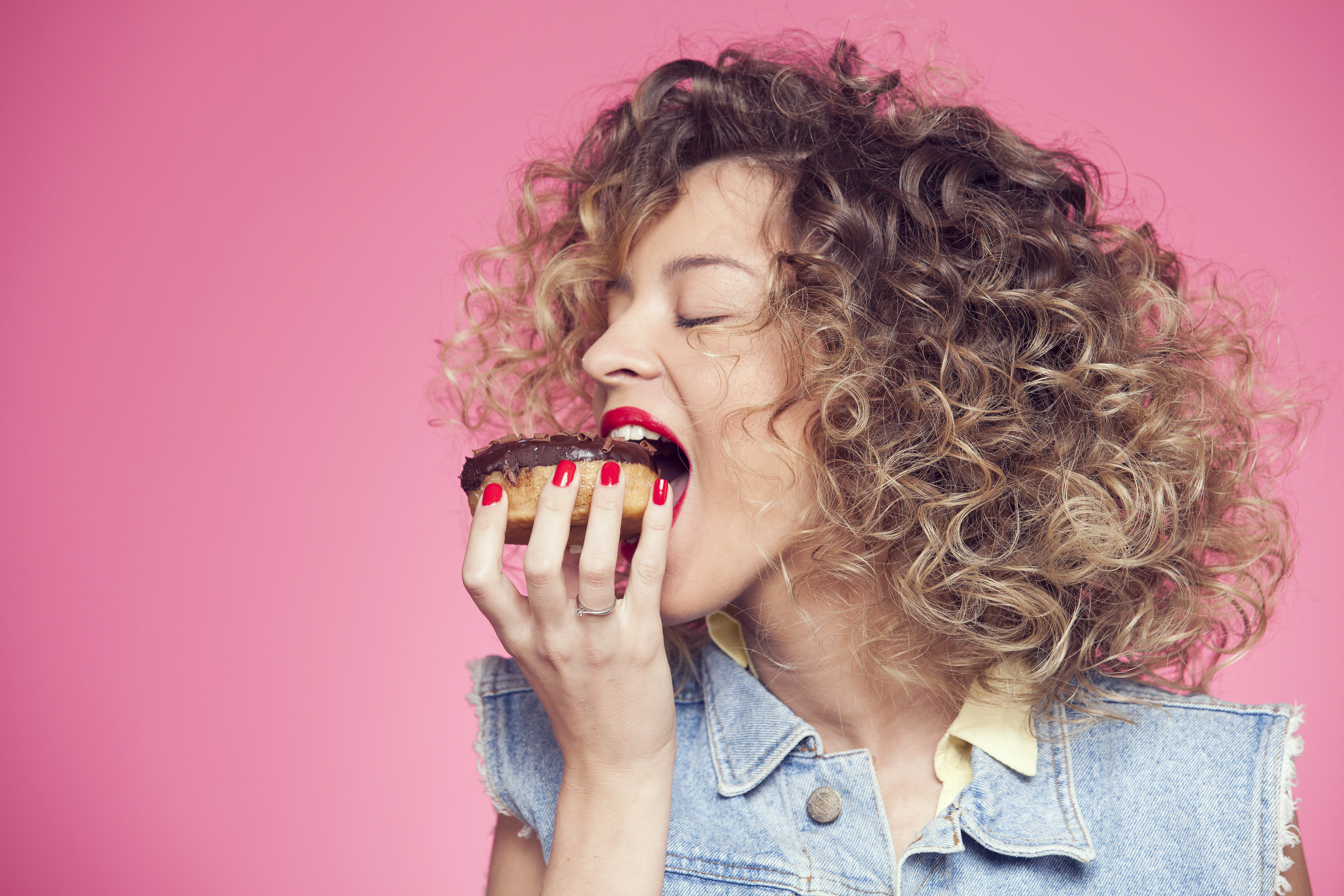 Apparently June 7th is National Donut Day. I say go for it! Grab a yummy treat and enjoy it.
Does this mean you should skip a meal...starve the rest of the day? Add an additional cardio blast? Agonize over it? Nope!
Torturing yourself over a small indulgence is a destructive behavior. It often leads to: "Well, I already cheated today, I might as well go whole hog!"
Instead, I recommend savoring every bite of jimmie-covered goodness. Eat slowly and be mindful of the fabulous, sugary scent and soft texture. Make sure you still get in your daily movement and water intake. Life is about balance. Keep it to one donut, appreciate the experience, and be mindful to stay on track for the rest of the day.